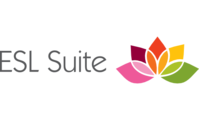 About ESL Suite Education Consulting Co., Ltd
We understand searching for a teaching job in China can be stressful. With so many schools and agencies out there, it can be difficult to "cut through the noise" and find someone you can trust. ESL Suite is American owned, China based, and founded by a former teacher. So, you can feel confident you're working with a recruiter who has your best interests in mind.

Our team knows what teachers are looking for, and understands how crucial it is to find a legitimate employer that offers competitive wages and benefits. We aim to help you find a school that meets your criteria, and we're happy to answer any questions that come up along the way - all completely free of charge! Many people dream of living and working abroad - we'll help you choose the right path, and look forward to making your dream become a reality!
Current openings
No open jobs at this moment